---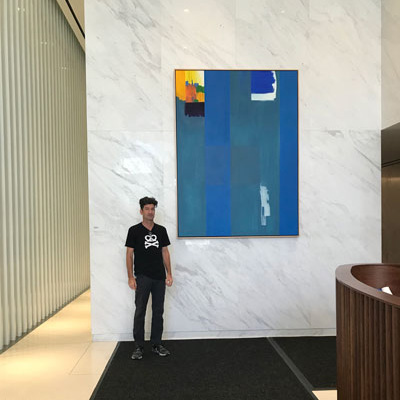 Permanent Installation of Painting
Condo at 200 east 59th Street
New York, NY April 2021
James Erikson with his painting "Composition in Blue" (84 x 62 in.) which was permanently installed in the lobby of the condo building at 200 East 59th Street designed by the architects CetraRuddy and completed in 2021.
---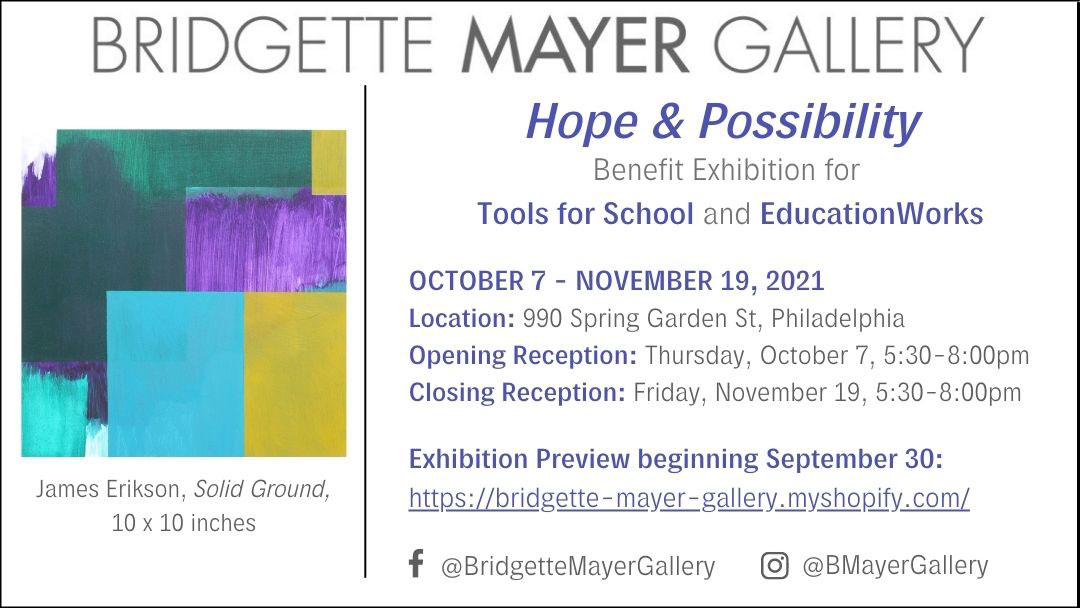 Benefit Exhibition
990 Spring Garden Street
Philadelphia, PA, Oct 7-Nov 19, 2021
The Bridgette Mayer Gallery, in partnership with exhibition space host, Arts + Crafts Holdings, is thrilled to announce its 8th Benefit Exhibition, supporting Tools for School and Education Works, two nonprofit organizations that provide resources and programs that ensure quality education for all students in the greater Philadelphia area. This year, the show includes over 200 curated artists from the Philadelphia area and beyond, working in many different styles, techniques, and media. Keeping with the tradition of previous Benefit Exhibitions, artists' work will be featured on 10 x 10-inch or 24 x 24-inch panels.
---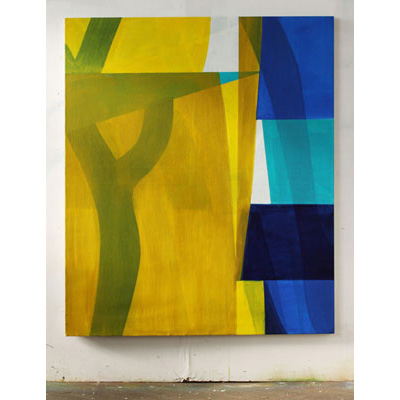 Art of the State 2020
State Museum of Pennsylvania
Harrisburg, PA, Sept-Dec, 2020
Art of the State is an annual juried exhibition that has been showcasing the work of Pennsylvania's artists at The State Museum of Pennsylvania since 1968. The body of art that has been exhibited reflects over a half-century of creative endeavor in the Keystone State. Through the years, exhibitors have shared their ideas and engaged viewers in the categories of painting, photography, craft, sculpture, and work on paper. Selected by Lauren Frances Adams, Clara Lieu, Ron Tarver, and Susan E. Cahan.
'
---